Margie Asef
SWGC Chairman
Greater Atlanta Christian School
(770) 243-2258
Margie Asef has enjoyed a variety of life experiences living in Ohio, Kentucky, California and Georgia.  As a collaborative leader, she thrives in building effective teams that positively impact the community.
Margie is the Director for Community Relations for Greater Atlanta Christian School, and has responsibilities over media/public relations, student-internships, large-scale events, and international-students' home-stays.
She and her husband share their home with a rescue pup, enjoy time with their family and are always looking forward to new culinary and travel adventures.
Weare Gratwick
Past SWGC Chairman
Tandem Bank
(404) 731-9220
Weare Gratwick has over 35 years of banking experience and has served as a community leader in Peachtree Corners for over 20 years.
Currently, Gratwick is the Gwinnett Market President for Tandem Bank in Peachtree Corners and serves as the Mayor Pro Tem on the City Council.
Before helping launch Tandem Bank in September 2019, Gratwick served as the Atlanta Market President for Colony Bank from 2016-2019, as a Principal Banker with Wells Fargo's Gwinnett Business Banking Group from 2012 -2016 and Vice President of the Residential Real Estate Construction Division of SunTrust Bank from 2002-2011.
Gratwick began his banking career at SunTrust Bank in 1983, rising from trainee to branch manager to Vice President, Commercial/Retail Banking to Group Vice President, Residential Real Estate Construction Division during his tenure there. He served from 1985 to 2002 as a Relationship Manager for the bank's Gwinnett Commercial Banking Commercial Division, working with local small-to-medium sized corporations.
From 2002 through 2011, he served as both a Relationship Manager and Team Leader in the Homebuilder Division of the bank's Commercial Real Estate group. During this time, he led the bank's annual fundraiser for Home Aid, a non-profit organization that builds transitional housing for the homeless.
He served as Civic Chair of the Peachtree Station Homeowners Association and as a representative of the United Peachtree Corners Civic Association from 2010 to 2012. Previous civic engagements also include serving as Treasurer of the Norcross High School Foundation for Excellence from 2011 through 2014 and Board member since 2009, President of Norcross Baseball from 2002 to 2004, Treasurer of the Norcross Soccer Academy from 2007 to 2010 and Chairman of the Southwest Gwinnett Chamber of Commerce for 2019 and 2020.
Gratwick is an active member of the Peachtree Corners Rotary Club. He is currently serving as the Chair of the Steering Committee for Leadership Gwinnett and is a graduate of the Class of 2015. He is a 2019 graduate of Atlanta Regional Committee's Regional Leadership Program. He also currently serves on the Board of Directors for the Neighborhood Cooperative Ministry.
A native of Buffalo, New York, Weare grew up in Decatur, Alabama. He holds a M.B.A. in Finance from Georgia State University, and a B.B.A in Accounting from Emory University.
Carlos Alvarez
Heaven & Alvarez CPAs
(770) 849-0078
Carlos is a CPA with over 10 years of experience in tax and accounting. He is a graduate of Georgia State University and has worked in a variety of industries with companies ranging in size from small businesses to Fortune 1000 and multinational corporations. 
Carlos is also active in the community; He is a Board Member and Treasurer of the Langford Close Homeowners Association, member of the Georgia Hispanic Chamber of Commerce, the American Institute of Certified Public Accountants and now board member of the Southwest Gwinnett Chamber of Commerce. 
Carlos is completely fluent in Spanish and offers a business tax and accounting course for Latino entrepreneurs at the Latino American Association.  He additionally is a member of the Atlanta Track Club. 
Karl Barham
Transworld Business Advisors
(770) 766-9855
Karl Barham is an experienced Business Executive, Coach, and Small Business Owner with expert knowledge to help business owner with valuations, business exit planning, and Business Sales transactions. Karl successfully launched and operated small and large businesses in industries ranging from manufacturing to healthcare to retail. Karl owns with his wife Ann, the local Transworld Business Advisors of Atlanta Peachtree, a global leader in business brokerage and Mergers & Acquisitions in the Metro Atlanta city of Peachtree Corners, GA where he lives with his wife, Ann and his two daughters.
Larry Benator
EXCEL Federal Credit Union
(770)-441-9235
Larry Benator is the Community Development Manager for Excel Federal Credit Union based in Peachtree Corners, GA. Larry has been with Excel since 2018, and as the Community Development Manager, Larry engages with the local communities of Gwinnett, Forsyth, Fulton, and Hall counties including involvement with local businesses, community organizations, and schools to promote positive economic growth and develop financial literacy programs to benefit the area residents. Larry is an Atlanta native and grew up in the Emory / Decatur area of DeKalb County. He attended the University of Georgia where he studied Real Estate and Management. Larry is passionate about helping young people become all they can be. It is through his continued association with The Southwest Gwinnett Chamber and Excel Federal Credit Union that he has become involved in Junior Achievement and working with students at Norcross High School, GIVE Center West School, and Pinckneyville Middle School. He has facilitated classroom workshops on the importance of developing good financial habits, using credit wisely to achieve one's financial goals, understanding the psychology of debt management, as well as participating in career days. Two premises Larry consistently reminds students of is…Always pay yourself first, and dress for the career you want, not the job you
have.
Outside of work, Larry is an avid reader of American history, and his hobbies include aviation, listening to live music (especially 70's and 80's bands), and learning to play the drums. Larry currently resides in Johns Creek with his wife Jodi, and their rescue dog Ella. He is also the proud father of 2 wonderful daughters, 2 wonderful bonus daughters, and their 4 dogs.
William Corbin
City of Norcross
(678) 421-2023
William Corbin is the Economic Development Director at the City of Norcross. He has more than ten years of professional experience in economic and community development.
William has familiarity with a wide variety of areas and disciplines in the field, from strategic industry research and analysis to residential development, mixed-use commercial development, and project management for both small business as well as larger corporate recruitment, retention and expansion.
William is passionate about the socioeconomic stability and well-being of towns, cities and regions, and he has a strong interest in how the policies of public and private organizations affect the daily lives of both residents and visitors.
Before coming to Norcross, William held the position of Senior Business Development Manager at the Development Authority of Clayton County. Prior to that, he spent several years in economic development roles at the City of Duluth, Georgia as well as The Beacon Council, Miami-Dade County's economic development agency. William also spent time at Market Street Services, an economic development consulting firm in Atlanta, where he began his career.
Born and raised in the Greater New Haven, Connecticut area, William holds a Bachelor of Arts degree in Political Science with a minor in Journalism from Emory University as well as a Master of Public Administration degree from Georgia State University's Andrew Young School of Policy Studies. As part of his graduate studies, William spent a semester abroad at Northumbria University in Newcastle, England, where he studied International Policy Analysis and Comparative Public Administration.
When he's not busy being a cheerleader for the community he works in, William enjoys spending time with his wife and two daughters. He loves a good sports debate and is an amateur food blogger.
Bill Diehl
Thompson, O'Brien, Kemp & Nasuti
(470) 375-6962
Bill obtained his Juris Doctorate, magna cum laude, from Georgia State University, College of Law. He began his legal career as Law Clerk to the Honorable John T. Laney III, U.S. Bankruptcy Court for the Middle District of Georgia. It was during his time that Bill gained experience in and knowledge of the complex litigation issues. Bill now works for the law firm Thompson, O'Brien, Kemp & Nasuti, PC as an associate attorney. His practice primarily involves representation of financial institutions in litigation and compliance matters and representation of various stakeholders in local government and zoning disputes.
Dr. Charles Hawk
Give West School
(770) 246-5300
I am in the knowledge acquisition and knowledge transfer business. I am an Assistant Principal for the Gwinnett County Public Schools. I serve in this capacity at GIVE Center West. One of my favorite quotes: "Some people see things as they are and say why. I dream things that never were and say why not" (Shaw).
Terri Hoye
The Alliance of Norcross-Peachtree Corners
(678) 699-0111
Terri has been actively a part of the Norcross-Peachtree Corners Communities for over 31 years. She spent 29 years serving on Norcross First United Methodist Church staff and two years as the Norcross-Peachtree Corners City Flourishing Catalyst for Unite before accepting her new position as the Director of The Alliance of Norcross-Peachtree Corners. Terri has a deep understanding of the community and the passion and commitment to help each member of our community have the opportunity to thrive in all areas of her life.
As the Director of The Alliance of NPC, she connects with Churches, Schools, Businesses, Non-Profits, City/County/State Government, and Stakeholders in the community - building relationships, listening, learning, and praying about where they might walk together towards helping each member of the community be able to thrive.
L.C. Johnson
LC Johnson has brought a world of experience to the county he calls home. After twenty-plus years learning how to manage goods, services, and, most importantly, people, LC retired an Air Force Master Sergeant. Following his military service, LC entered his next tour of duty - in education. Applying the principles of good management learned in the military, LC gained notoriety as a no-nonsense educational leader. He earned his doctorate in management while turning troubled schools around by engaging the surrounding communities to take ownership in the offerings and outcomes of the student body.
Showing no signs of "slowing down", LC has recently accepted a position on the Gwinnett Chamber of Commerce's 1818 Club Finance Committee. He has also recently been awarded both the Paul Duke Lifetime Achievement Award and the Alpha Phi Alpha Fraternity, Inc., Rho Kappa Lambda Chapter 2018 Diversity Social Action Award. With the second edition of his memoir, Still A Soldier, in the preparation stages, LC Johnson has become a sought-after speaker. Copies of his books are now being used to encourage members of the Gwinnett County School System's Community Based Mentoring Program
Bruce Johnson
Explore Gwinnett - GCVB
(770) 814-6057
Originally from Connecticut, Bruce & his wife Lisa have lived and worked in Gwinnett County for more than 30 years.
Almost all of Bruce's career has been working in the hotel industry as Director of Sales & Marketing and General Manager. Among his many hotel experiences, he worked at the Hilton Atlanta Northeast in Peachtree Corners from 2013 – 2019. He was active in the SWGC during that time including his first time as a Board member.
In the Fall of 2019, Bruce left the Hilton and hotel industry but remained in the hospitality world when he joined Explore Gwinnett as Director of Sales (and continued to be active in the SWGC). Bruce and his team are responsible for bringing convention/group business to hotels throughout Gwinnett and at the Infinite Energy Center.
He has a  passion for travel and photography and you have probably seen him taking photos at our events.
Jill Morris
Northside Hospital Duluth
(678) 312-6857
Jill is a communicator and connector and has been in the public relations field for over 30 years.
She currently manages all auxiliary, college and teen volunteers for Northside Hospital Duluth and Glancy Rehabilitation Center and serves as an ambassador for Northside Hospital Foundation where she leads events, donations and is a liaison to the community. She also chairs the Recognition for Excellence awards for Northside.
As a team member, Jill is agile, relatable and hands-on. She currently sits on the board for Family Life Blended, is a member of Senior Leadership Gwinnett class of 2019 and loves volunteering with the Duluth Fall Festival.
She and her husband enjoy discovering foodie places all around Atlanta and being with their children and new grandchild.
Chris Moder
Altierus Career College
(770) 363-4363
Chris Moder currently serves as Community Engagement Director for the private non-profit Altierus Career College in the Norcross area.  He brings over 30 years of service to public and private businesses and organizations, fulfilling responsibilities in education/workforce development, as well as community and economic development, business development, marketing and fundraising.  He is passionate about building and nurturing effective and innovative partnerships between educational institutions, businesses, community-based organizations, faith-based communities, and others with community engagement missions − connecting resources with needs and interests, to garner support and bring about transformation!
Chris has honed a special expertise in leveraging education and workforce development assets and facilitating initiatives to address challenges − enhancing the economic development capacity while allowing for the full potential of employers, individuals, and their communities to be realized.  Chris is inspired daily by his wife and daughter.  He is an active member of Perimeter Church, and when not hiking the north Georgia mountains, he is most often found in his home garden in Peachtree Corners.
Patricia Nettleship
Brightree Inc.
(470) 769-8810
Trish is the Vice President of Marketing at Brightree, where she is responsible for marketing strategies and plans for new Brightree offerings and driving demand generation and market development for Brightree's current portfolio of cloud-based post-acute care solutions.
Trish has over 25 years of experience in marketing with a strong track record in digital transformation, enabling the social enterprise, creating high performing teams, and developing integrated multi-channel marketing strategy. She brings an innovative focus to product marketing, communications, channel management and business development that she has honed within various industries, including reseller, high tech, communications, telecommunications and pharmaceutical.
Prior to joining Brightree, she held various marketing positions at UCB, Inc., a global biopharmaceutical company, and AT&T. She earned her MBA in International Business and a BA in Marketing both from Georgia State University, Atlanta, GA.
Trish is a member of the Peachtree Corners Business Association and has served on multiple committees and boards in the Gwinnett school district. She actively serves as an expert panel member, speaker and moderator on marketing and strategy topics.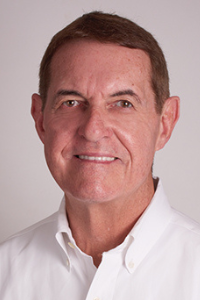 John Nevins
Windsor Realty
(770) 856-5945
John grew up in Chattanooga where he earned a BS in Business Administration from the University of Tennessee. After college, John moved to Atlanta in 1978 and resides in Berkeley Lake after living in Stone Mountain, Lilburn and Norcross.
John worked in Corporate Sales and marketing for over 25 years with companies such as Penske and Hiab. His last Corporate position was with Waltco where he was SE Director of Sales responsible for the outside sales force and a regional Warehouse.
John is now a Realtor with Windsor Realty in Norcross where his wife Ginny is the owner and Qualifying Broker. John has been with Windsor for over 3 years and just completed the requirements to become licensed as a Broker. Windsor works with Homeowners and Buyers in Residential Real Estate and provides Property Management Services to owners of rental properties.
Betsy Corley Pickren
WoodFire Leadership
770-263-7736
A native of Gwinnett County, Betsy shows her passion for supporting her community by her service as a Board Member of the SWGC over the last three years.
Her experiences in the roles of teacher (Gwinnett County Schools), manager, executive and entrepreneur give her credibility as a leadership coach and facilitator.  Betsy guides good people to exercise their own wills and train their brains to become great leaders.
Patty Thumann
PBJ Media Holdings
(678)-778-8516
Patty Thumann is the Managing Partner at PBJ Media Holdings, LLC, a minority woman owned small business boutique consulting firm offering an independent sounding board, business development and partnership growth to bring key stake holders together to drive positive results and grow business. Specializing in the energy management, sustainability & facility management industry, with an interest healthcare, security, technology, and emergency response. In addition, she assists with training, tradeshows and publishing technical papers in professional journals as well as book publishing on an international level. She has been in this industry for close to 30 years.
Patty serves on the Board of Directors and is the Response Director for MRC GEM, a Medical Reserve Corps, 501(c)(3) all-volunteer nonprofit organization that supports emergency managers and the largest health department in Georgia. She has served as Lead on the Covid-19 Respond since March 2020.
Patty was born in Cuba and came to the U.S. when she was seven years old. She has lived in Gwinnett County since the age of nine and resides with her husband and teenage son. She plays tennis year-round, scuba dives, enjoys water sports and snow skiing.
Wendy Willis
Tandem Bank
(470) 482-1819
Prior to joining Tandem Bank as a Business Development Officer in January 2020, Wendy held the positions of Director of Missions & Connections at Simpsonwood United Methodist Church, Community Outreach Associate at Perimeter Church, and Membership & Marketing Manager for the Gwinnett Chamber of Commerce. 
Through her various professional and volunteer roles, she has actively supported her Peachtree Corners/Gwinnett community since moving here in 1997.  Wendy currently serves on the Executive Board of Directors for Neighborhood Cooperative Ministries and is an active member of The Rotary Club of Sugarloaf.  She is an advocate for childhood hunger relief, actively supporting the Smart Lunch, Smart Kid program with Action Ministries and Rise Against Hunger.  Wendy serves as a student mentor in Gwinnett County Public Schools and actively volunteers with Junior Achievement.
A graduate of the University of Tennessee, Knoxville, she is an member of the UT Alumni Association, UT Women in Philanthropy, and UT Athletic Dept. Hostess Alumni.